The GCCF Community Impact Fund is the source for grants awarded by GCCF through our four, established annual granting cycles (Youth and Education, Innovation, Community Enhancement, and Open Granting). Community Impact Grants are made to area nonprofits offering direct benefit to Greenwood County residents. Community Impact Grants are disbursed to a wide range of organizations for a broad variety of programs and projects.
To date, GCCF has awarded $525,000 in Community Impact grants to organizations serving Greenwood County.
Here's How to Designate Your Gift to the GCCF Community Impact Fund on Our Contribute Page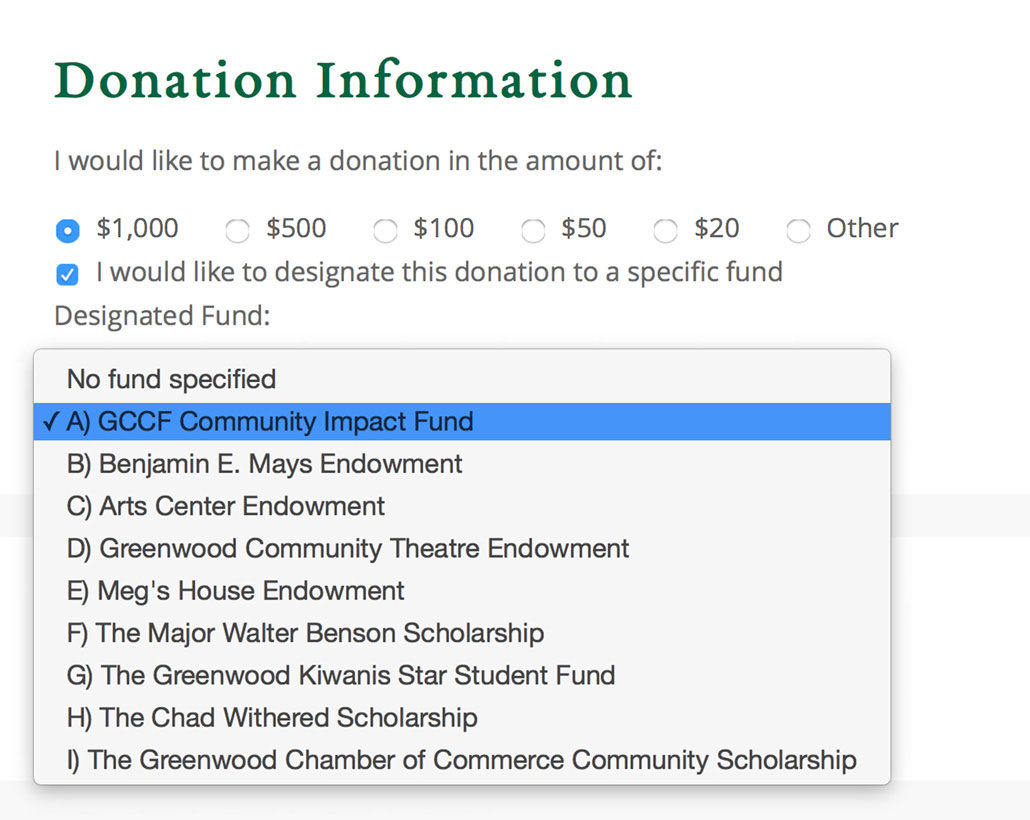 1
Check the box to designate your gift to a specific fund.
2
Select A) GCCF Community Impact Fund from the drop-down list.