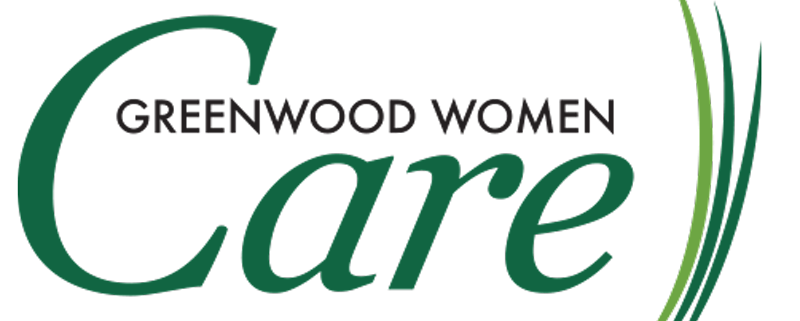 GWC 2021 Highlights, December 2021
GWC Highlights 2021
March 2020 – May 2021 Meetings for the full membership and guests were suspended due to Covid-19 precautions. GWC Committee meetings were held virtually.
January 2021 GWC Women's Health Grant process announced to the community, as developed by an open subcommittee of the Grants Review & Awards Committee and other GWC Members
February 18, 2021 "Greenwood Women Care…About You!"  Virtual event for new 2021 Members, hosted by the Membership Committee to welcome our 12 (now 16!) new members, complete with cake and a GWC candle!
February 23, 2021 GWC Quarterly Meeting, held virtually; "Community in Crisis Response" featuring presentations by: Rosemary Bell (Executive Director, Greater Greenwood United Ministry, and GWC Member) and Vicki Jackson (Survivor Support Director, Lighthouse for Life)
March 29, 2021 GWC Annual Meeting by email and Year in Review video produced by Lesley Lane on behalf of our newly formed Tech Team!
April 20, 2021 GWC Women's Health Grant Award announced! Greater Greenwood United Ministry received $3250 for their Women's Clinic in our first, biennial Women's Health Grant cycle.
May 24, 2021 GWC Quarterly Meeting, our first in-person meeting in 15 months!  "Arts In Action!" held at The Arts Center and featuring a reception, performance by Palmetto Girls Sing!, and presentations by: Amy Fennell (Executive and Artistic Director, Palmetto Girls Sing!, and GWC Member), Karen Jennings (Executive Director, The Museum, and GWC Member) and Sylvia Martin (Executive Director, Arts Council of Greenwood County, and GWC Member)
July 22, 2021 "A Summer Soirée" at Inn on the Square, hosted by the Social Committee
July 28, 2021 Grant Writing 101 workshop presented at no charge by a Grants Review & Awards Committee subcommittee for 20 participants from local nonprofits
August 17, 2021 GWC Quarterly Meeting, "Celebrating Community Together" held at Cokesbury College and featuring a reception and our 2020 GWC Grant recipients, including the premiere of a video produced by our Tech Team and highlighting our grantees' funded programs and projects
August 1 – 31, 2021   GWC 2021 Grant Applications received
September 21, 2021 "Autumn Skies & Apple Pies" at Catherine DiBenedetto's farm, hosted by the Social Committee
September – October 2021 GWC presentations to community groups and at home gatherings
October 18, 2021 "Kick Off the Vote!" informational social for Members
October 18 -20, 2021   Member voting on 2021 grant requests – ranked voting online
October 25, 2021 GWC 2021 Grants Announced! $78,449 awarded to 12 local nonprofit organizations
November 16, 2021   GWC Quarterly Meeting, to be held at Burton Center and featuring a reception and presentations by: Jerry Rentz (Board Member, Emerald City Rotary Foundation) Dolly Parton Imagination Library, and Teresa Goodman (Executive Director, Community Initiatives, and GWC Member) Toddler Academy
December 31, 2021   GWC 2022 renewal due date
https://www.greenwoodcf.org/wp-content/uploads/2017/10/gwc-logo-color-800.png
441
800
Mary Woodiwiss
https://www.greenwoodcf.org/wp-content/uploads/2016/11/gccf-logo-800.png
Mary Woodiwiss
2021-12-20 13:53:21
2022-07-27 10:15:10
GWC 2021 Highlights, December 2021