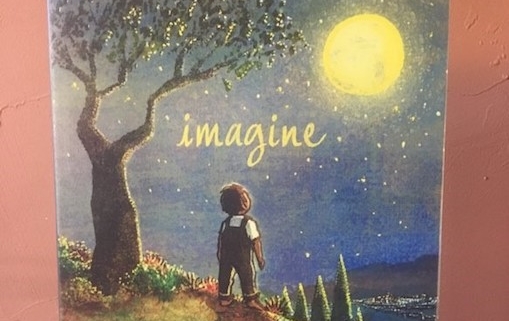 GWC Quarterly Meeting, "Lighting the Way with Literacy", November 16, 2020
After a warm welcome by Mary Woodiwiss, Co-Chair of the Steering Committee, the meeting convened at approximately 5:35pm. Mary noted that GWC is 129 members strong and growing, and encouraged us to "consider the power of collective giving when 129 women can move $74,000 into our community in our second granting year".
Louise Robinson, Chair of the Programs & Education Committee, led the program and announcement portions of our meeting. Louise reminded us of recent programs and this meeting's theme of "Lighting the Way with Literacy" through child and adult literacy programs at Community Initiatives (Safe Haven) and the Greenwood County Library.
Dawn Puderbaugh Hodges introduced Teresa Goodman, Executive Director of Community Initiatives, who discussed Safe Haven, an after-school and summer program. Teresa highlighted that the program serves children up to sixth grade. Safe Haven includes a five-tier approach to helping children, especially those in low income neighborhoods. The program focuses on making sure students can read on level by third grade. She pointed out that Greenwood County ranks 29 of the 46 counties in South Carolina when it comes to literacy Safe Haven strategies to address childhood literacy are research-based.
Dawn gave a brief bio to introduce Pattie Fender of Greenwood Public Library. Pattie could not attend the meeting due to an important family celebration but provided an excellent video about the GPL's Adult Literacy and ESL programs. There were testimonies by students, volunteers, and staff. The video included an appeal for more volunteers, with several participants sharing about how rewarding it can be.
Lisa Smith thanked our presenters, stating how enlightening the information was and announcing that Greenwood Women Care will donate a book to the GPL Children's Collection in honor of each of our speakers.
Louise Robinson called for announcements from: Sally Kaufmann, Grant Review & Awards Committee, who gave an update on the new Women's Health Grant to be publicized in early 2021; Trentsie Williams, Grants Review & Awards Committee Co-Chair, who spoke about our recent GWC Grants to 10 local nonprofits; and Summer Booker, Membership Committee Co-Chair, who said that renewal packets would be mailed this week and 2021 renewals should be returned by December 31.
Laura Bachinski, Co-Chair of the Steering Committee, reminded us that "GWC grows through membership of a broad range of women from many professional and personal sectors and our membership is open to everyone. New members many join us at any time. Participating in our organization is truly rewarding as we seek to enrich and strengthen our community in the good company of community-minded women." Laura closed the meeting at approximately 6:35pm after thanking all the Zoom attendees, presenters, and guests and wishing all a Happy Thanksgiving and a peaceful and loving holiday season.
A video about Community Initiatives' Safe Haven program is here. (6 min.) (NOTE: Community Initiatives received a GWC 2019 Grant for $10,000 in support of the Safe Haven program.)
A video on the Adult Literacy and ESL programs at the Greenwood County Library here. (8 min.)
A video of the Quarterly Meeting may be found here. (52 min.)
https://www.greenwoodcf.org/wp-content/uploads/2020/11/imagine-in-honor-of-Pattie-Fender-GCPL.jpg
600
509
Mary Woodiwiss
https://www.greenwoodcf.org/wp-content/uploads/2016/11/gccf-logo-800.png
Mary Woodiwiss
2020-11-20 18:06:08
2020-11-20 18:06:01
GWC Quarterly Meeting, "Lighting the Way with Literacy", November 16, 2020